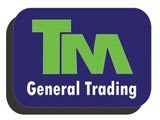 Tun Myint General Trading Co., Ltd.
Address : 20/21, U Chit Maung Rd., U Chit Maung Housing, Tarmwe
All Jobs of Tun Myint General Trading Co., Ltd.
General Business Information
CONSTRUCTION MATERIALS
LED LIGHTING
AUTO PARTS & JAPAN OTR TYRE
SERVICES
About Us
Providing customers with
BEST QUALITY AT COMPETITIVE PRICE
Tun Myint General Trading Co., Ltd. is one of the leading suppliers for Mild Steel Plates, Mild Steel Angles, GI Angles, GI Channels and deformed bars in Yangon.
We engage in importing, distributing and marketing of
confiding quality construction materials with well-known steel mills from China and Korea.
We have been doing this business since 2010.
Our strong commitment and efficiency toward customer demands are assured.
We are offering premium service with the best prices, quality, our flexibility and responsiveness to customer demand has enabled us to grow - our policy is
"Responsive"